June is the time of the year we often hear wedding bells chime. And once the melody of the wedding bells has subsided and the gifts are unwrapped, moving in together is the next step in the relationship. But before commencing to relocate, a couple should prepare for several considerations as they embark on this new journey together.
Here are some practical tips to consider as you transition to married life.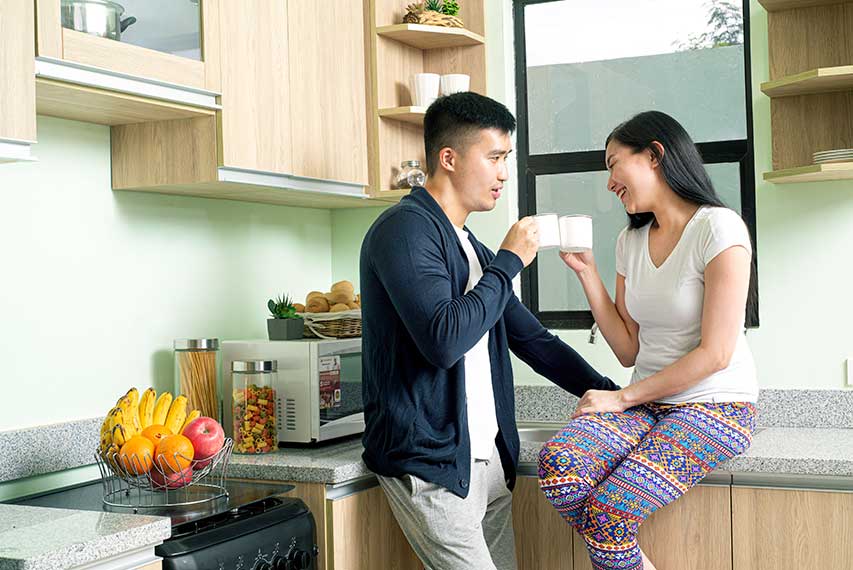 Making the Move
Buying a house is a milestone for newlyweds. Some couples already own a house even before getting married. But still, the majority rent for a while before buying their property. House hunting is the next exciting activity for the newlyweds after the wedding. Finding a place where they will start a life together.
Whether you are looking for somewhere to settle down and start a family or need to accommodate a growing one, there are many factors that need to be considered to ensure your new home works for you and your household. As many of us are spending more time at home than ever, be it working remotely, or looking after loved ones, it's important that your home enriches and complements your lifestyle, routines, and habits, rather than restricting you due to a lack of space and flexibility.
Ultimately, one of the most eye-opening aspects of cohabitation for many couples is the increased involvement in each other's financial lives. Housing payments are the most obvious cost for a couple living together. Do research on the costs, mortgage, down payment, and other expenses, as it becomes easier to budget. Have a ballpark idea about how much money you will need as a one-off expense and how much will be required every month.
Pack Belongings and Store Important Documents
Have a conversation about which furniture you'll bring, what you'll store, and what you'll buy together. Moving in together is a great time to downsize, and get rid of clutter. For crucial files, keep them in a safe or locked file box. Will you need to rent a truck, hire full-service movers, or use a portable moving container to make downsizing and storage easier?
Following a moving checklist can help you make sure everything's in order before, during, and after the move. Another good moving tip is to commit to having a good attitude about all the changes to come.
Make Your New Place Feel Like Home
Setting up a home is a special journey for newlyweds—converting a house into a home where they can set the foundation of their wedded life. As a start to a new life together, it's prudent to invest in good quality and comfortable pieces. A sofa, an accent armchair, and a functional coffee table are must-have pieces for the living room. They can also opt to punctuate the space with various accessories to enhance the mood. Vibrant throws and cushions are apt for additional comfort and a jolt of energy. Strategically place accessories like vases, clocks, candle holders, and photo frames for added impact.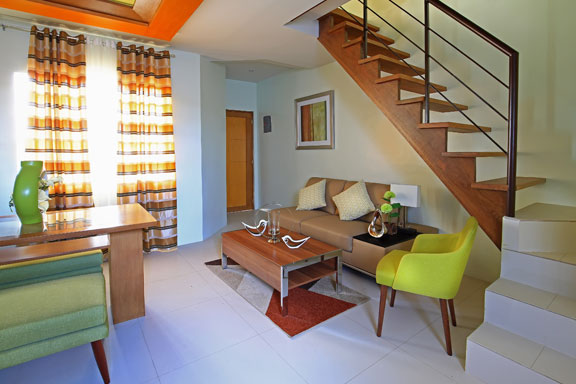 Brighten up the space by bringing in some lighting fixtures whether by the way of pendants or chandeliers as it can induce a feeling of overall well-being. While the most undemanding way of refreshing the home is within indoor plants offering the simplest way to be connected with nature. A friendly reminder that before making any kind of improvement to your home, it's wise to check the HOA rules and regulations.
Allow yourself to invest in items that will improve the quality of your home life, such as showers, cookers, heaters, and mattresses and you're sure to feel more at ease. Shop around for styles that suit your life best, and if money is tight try hitting up thrift stores and second-hand sites for deals.
Host a Housewarming Party
You're ready to show off your new home. What better way to do it than with a housewarming party? Whether you go casual or fancy, open invite or exclusive guest list, a housewarming party is an excellent way to celebrate your exciting new digs and take a breather after the stress of moving.
There aren't a lot of rules when it comes to a new home party—just do what makes the most sense with the time, space, and budget that you have, and focus primarily on having a good time. Start to figure out how much will be spent, the date, guest list, virtual invitations, food, cocktails, and fun games to make the party come alive.
Get to Know the Community
When choosing a home, the structure itself is just part of the picture. Ideally, the location should be near hospitals, schools, and markets. You also must consider the amenities that the property entails. Houses in subdivisions in a complete community, for instance, give you free access to swimming pools, clubhouses, and playgrounds.
Ultimately, friendship with neighbors is more effective at increasing well-being since they are based on proximity, common interests, and lifestyle choice. Simply knowing one's neighbors makes one feel more secure and cared for. People are more apt to ask for help, advice, or assistance when they've had a few interactions with one another. By merely having conversations with the people in your neighborhood, you create a safety net where people feel more comfortable relying on each other.
Relax with the Family
Not only to your spouse but make time even with your parents and relatives. If your parents stay with you, having meals together can be a fun time for sharing family anecdotes and other valuable lessons that inculcate a sense of belonging with the family.
If your parents stay away, invite them home on weekends. Loneliness is also a reason for their ill health or sickness. Spending quality time with parents after having everything settled is very important for their mental and emotional well-being as well.
Last but not least, continuously devote your time to your spouse and keep working on the marriage. Appreciate each other and take the time to discuss your day. A good understanding between a husband and wife is the foundation of a strong marriage.
For newlyweds looking for a home, Golden Horizon is a complete community in Cavite that offers a wide range of affordable houses & lots for sale where you can experience a better quality of life for your family. These homes for sale are very accessible to shopping malls, hospitals, schools, and modes of transportation for everybody's convenience. To make things even easier, Golden Horizon is offering move-in ready house & lots with special discounts and affordable rates.
COMMUNITIES
Choose from our wide selection of affordable townhouses, single-attached, and singled-detached homes in Cavite.