The are several factors that affect a person's state of well-being. It's not just about being free from sickness, or ailments. It must also involve attending to one's physical, mental, emotional, and social health.
Our environment and community play a vital role in shaping our sense of wellness. It influences the way we feel about ourselves, and our life. We've listed 4 house and community features that provide a positive impact on one's overall quality of life.
I. Comfortable and Ample Living Spaces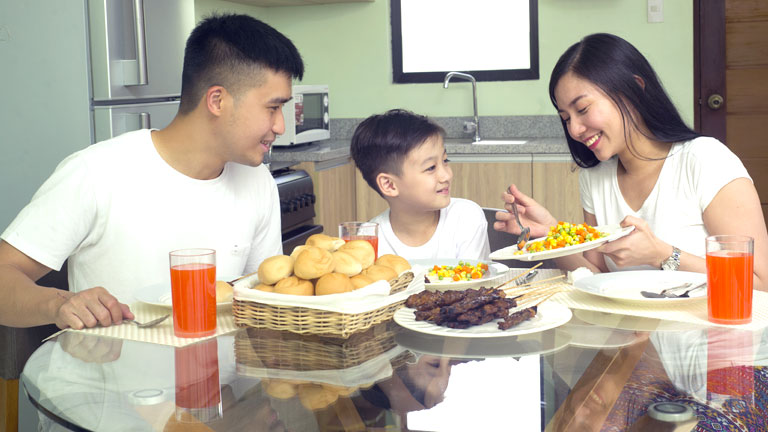 Having a home that allows us to make room for what matters to us gives us a sense of fulfillment. We feel more empowered to accommodate and explore enriching experiences.
Let's take a closer look at these house features and how they can add more value to our everyday lives.
a. Living Area, Dining Area & Kitchen
In homes with cramped spaces, there are no clear distinctions between the three. You eat where you entertain guests, and where you prepare your meals. It may work for two people occupying the space at the same time, but imagine how uncomfortable it can be having your kids and guests around.
Having a well-planned floor layout that defines areas for different activities allows you to move more freely, and can inspire that inner artist in you. You can vibe up your interiors to achieve a certain mood or feel. You can try cooking new recipes with the family. Or why not try pursuing a baking hobby.
b. Multi-Bedroom
Young families usually stay together in the same bedroom. While as parents, we want to ensure that everyone is tucked and sleeping soundly at the end of each day, we must also have a foresight of the future requirements of our family.
Kids will eventually grow-up, and will want their own room for some privacy. As your family grows, having a stay-in helper may be necessary to help out in the household chores. Also, a big part of the Filipino culture is having our extended families around. Some pay a visit on the weekends. Some live with us, and even look after our children. Whatever the set-up is, there should always be a space for them in our homes.

c. Balcony
Spacious balconies provide that added charm to a home, and can serve different purposes. It can give you a spot to chill and sip on a freshly brewed coffee while watching the sunrise. It can be an extension of your garden. It can also be a venue for romantic candle-lit dinners on special occasions.
II. Amenities that promote Active and Healthy Lifestyles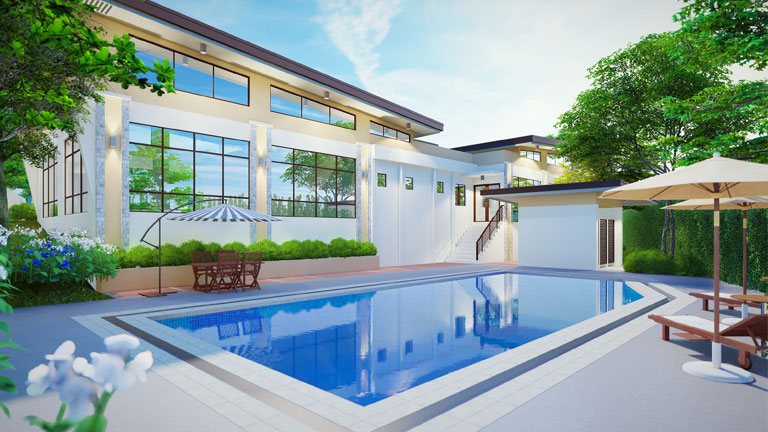 Coming home to a place with lush greenery, generous open spaces, and wellness amenities can rejuvenate your mind, body, and soul. It allows you to take a step back from this fast-paced world, and be in tune with nature. It also encourages you to take more care of your body, whether it be an early morning stroll with your dog, breaking a sweat at the fitness gym, having a late night swim after a hard days work, or doing yoga at a pocket park.
III. Close proximity to work, and Life's Essentials
For most, it is the daily travel and heavy traffic that stresses us more than our actual work. It consumes so much precious time that could have been set aside for family, or our personal goals.
Living in a highly accessible location is key to having a more balanced life. Close proximity to the workplace, malls, banks, hospitals, schools ensures that our family's needs are within reach. Moreover, communities that promote integrated lifestyles by having its own institutional and commercial facilities add more convenience to its residents.
Here at the Acropolis at Golden Horizon, utmost well-being is its fundamental principle of design. Featuring value for money single-detached homes with three to four bedrooms, Acropolis offers plenty of room for growing families. In this community, residents also get to enjoy lifestyle amenities which include a grand clubhouse with air-conditioned function hall, indoor gym, swimming pool, basket ball court, open spaces and pocket parks.
Acropolis is an exclusive subdivision in Golden Horizon, an 86-Hectare integrated lifestyle development in Brgy. Hugo Perez, Trece Martires, Cavite that features six gated villages within a community that has its own school, church, wet & dry market, gasoline station, transport hub, and commercial complex.
GOLDEN HORIZON COMMUNITIES
Choose from our wide selection of affordable townhouses, single-attached, and singled-detached homes in Cavite.