Golden Horizon Introduces In-house Financing Scheme at Lowest Interest Rates for Easier and Faster Move-in
With the ongoing threat of the COVID-19 pandemic, our homes have served as our first line of defense. And as we spend more time indoors, we constantly reassess our living spaces, and aspire for more open and greener surroundings.
This is especially true for families who are renting, or living with relatives. Real estate, which used to be a distant dream for them, has become an immediate need that had to be realized.
Good thing is that there are affordable financing options for aspiring homeowners. We'll be discussing them here, and we'll be highlighting Golden Horizon's new in-house financing scheme that allows easier and faster move-in with minimal requirements.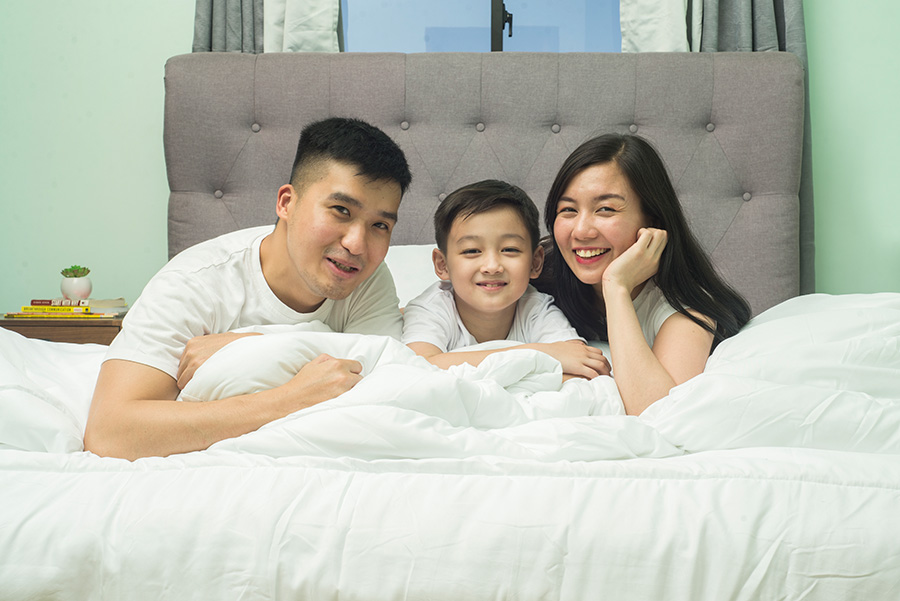 Pag-ibig and Bank Financing
Unless you're paying for the property in full, you'll have to apply for a housing loan. Real estate developers primarily offer Pag-ibig or Bank financing as an option for buyers.
If you're a Pag-ibig Fund member for at least two years, you're qualified to avail of their home loan.  Their advantage is that they offer lower interests rates, currently ranging at 6.75% per annum. They also offer longer loan terms which can extend up to 30 years, making the monthly amortization lower and more budget-friendly. Another great thing about Pag-ibig Housing loans is that you can pay more than the required monthly equity, thereby shortening your loan term.
Banks, on the other hand, commonly offer loan terms up to 15 years with interest rates currently ranging at around 8% per annum. But unlike in Pag-ibig, buyers have fixed monthly amortization and additional payments are not allowed.
Both financing schemes weigh-in on several factors in determining the amount and length of the loan term which include but are not limited to the following:  the buyer's capacity to pay, his/her age upon loan application, and if the buyer has liabilities or existing loans.  With all these considerations, both financing institutions have stringent requirements before a buyer is allowed to avail a housing loan. This can prove to be a challenge for those who may have the capacity to pay, but don't have the necessary documents to be approved.
Golden Horizon In-house Financing
In order to help more aspiring home owners, Golden Horizon launches a new in-house financing scheme with minimal requirements and that allow faster move-in.
Unlike typical in-house financing that have high interest rates with bigger down payment requirements covering around 30% of the selling price, Golden Horizon offers as low as 10% interest rate per annum and at 10% downpayment requirement only. Buyers can also avail of a loan term extending up to 10 years.
But its biggest advantage is that the only requirement you need to submit is a copy of your latest pay slip or any proof of income. This will be used to assess your capability to finance the home. Once approved, and once move-in fees are settled, the keys to your new home will immediately be turned-over to you.
This in-house financing scheme is initially available for both Stefania, and Diana ready-for-occupancy units and lot only. For inquiries on unit availability and to receive a sample computation, feel free to contact us or send us an email at [email protected].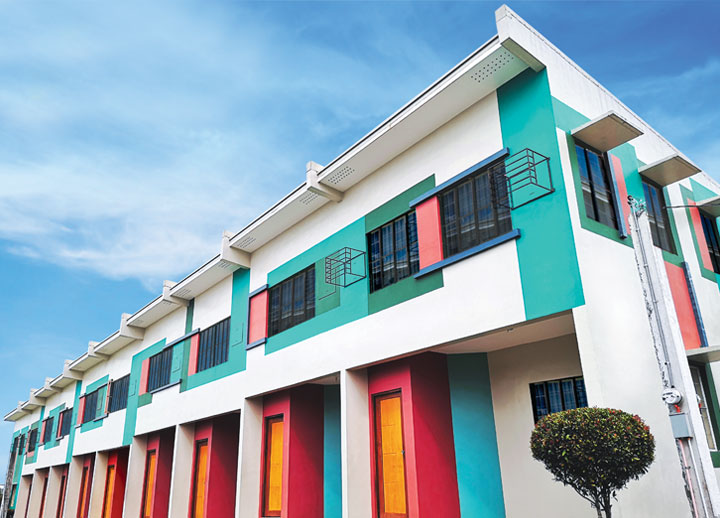 Suggested articles
November 12, 2020 Advisory
Due to the rain & weather conditions, our office will be closed today, November 12, 2020. Keep safe everyone!
Golden Horizon 11.11 Promo!
Get ready for Golden Horizon's biggest promo this coming 11.11! Get P20,000 off on all TCP, and enjoy additional discounts …
COMMUNITIES
Choose from our wide selection of affordable townhouses, single-attached, and singled-detached homes in Cavite.